Services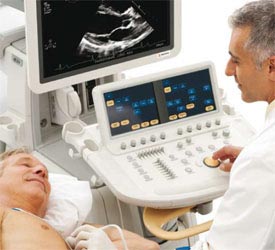 Moore Sound Imaging is available for half-day (4 hours) and full-day (8 hours) on a weekly or bi-weekly basis. Hourly rates are also available, but are limited due to contractual obligations.
Moore Sound Imaging is a complete mobile ultrasound service. Utilizing cutting edge ultrasound technology with the Philips HDI 5000 SonoCT with Xres, and providing an experienced sonographer credentialed in all areas of ultrasound. Moore Sound Imaging offers a physician's office the advantage of "one stop shopping" for ultrasound needs.
Abdominal complete, Kidneys, Bladder, Chest, Intracranial, Testicle/Scrotum, Thyroid, and Soft tissue ultrasound.
Echocardiogram (adult and pediatric), and Stress Echocardiograms.
Carotid, transcranial, arterial, venous, aorta/iliac, mesenteric, and renal artery ultrasound.
Obstetrical ultrasound, Biophysical profile, Pelvic, and Breast ultrasound.